Click here to read the full article of Job Roskam in the PCA Soilless Magazine.
History
Job Roskam grew up on a family farm in Holland. In his youth he looked on as his father switched in 1975 from tomatoes and cucumbers over to gerberas. As he joined the business they upgraded from growing in the ground to rockwool. Growing in rockwool means that the small tissue culture plants must start in rockwool plugs, then into rockwool blocks followed by rockwool slabs. Production increased and success was achieved including breeding their own gerbera varieties. Their exclusive varieties meant higher prices at the Dutch flower auction.
It took less than 2 years to recoup an $80,000 investment in 1994, when they were one of the first gerbera farms to mechanise certain aspects of the flower processing. The heater purchased to sterilize drain water quickly paid for itself too. Recycling their nutrient meant less fertilizers purchased, and less water required.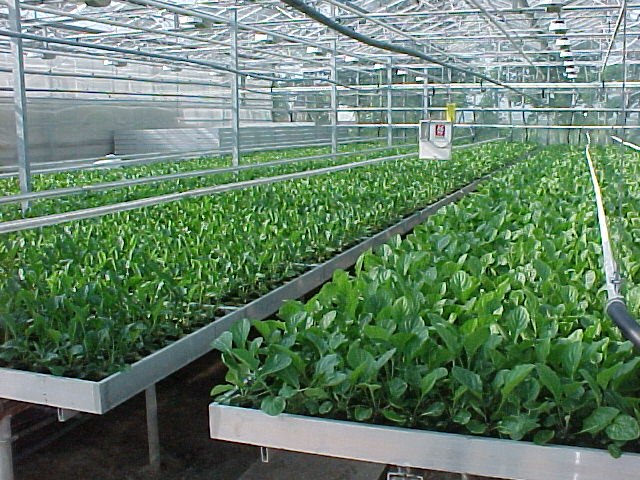 Dedicating an area to propagate their plants for longer than normal period; brought on a faster flower onset once the plants were moved to the main greenhouse. Indeed their flowers appeared in a few weeks instead of the normal period of 8-10 weeks. 80% of their gerberas went to the Aalsmeer Flower Auction and 20% went to the Westland Auction.
As a young grower in the Netherlands, Job's dedication to industry was evident serving as a board member of the L.T.O. Gerberas, a horticulture organisation involved with growing technique research. He was also a member of the Aalsmeer Flower Auction Gerbera Product Commission.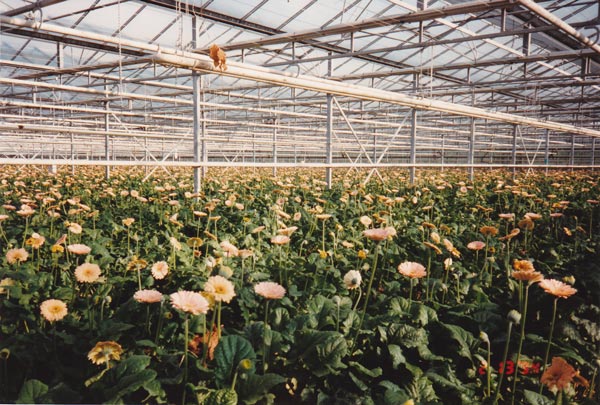 Left: Photo of Roskam Gerberas greenhouse in Holland (1994) where their own selected variety Nicoletta was at one stage grown on 30% of their greenhouse area (total greenhouse area 22.000 M2).
Click here to read the rest of the article of Job Roskam in the PCA Soilless Magazine.